Today for lunch, I ventured off with 2 of my other coworkers to a Japanese restaurant in Brookfield Place (again) called
ki modern japanese + bar
.
I adored the restaurant and lounge setting, as it was very modern and business-y, which makes sense since it is in the heart of Toronto's financial district.
I ordered the
free-range teriyaki chicken with burdock, potato, and asparagus
.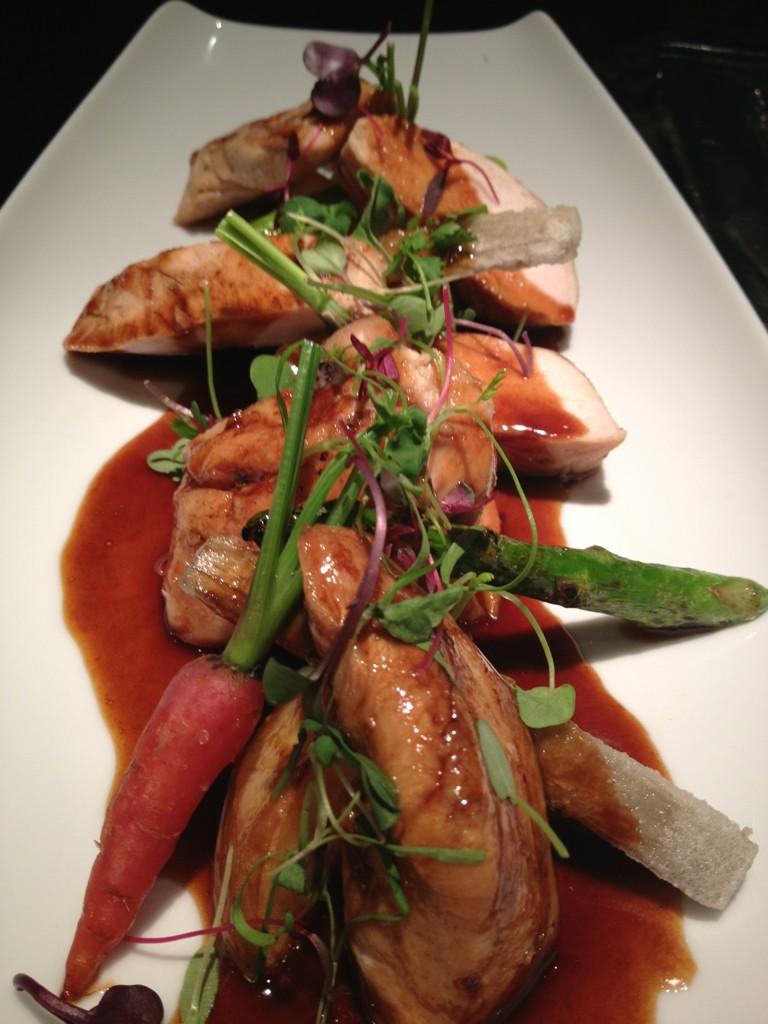 Picture from @ kiJapanese - but mine looked exactly like this
It was delicious! The chicken was moist and not too dry, and the teriyaki sauce wasn't too sweet for my taste. The vegetables were well seasoned and did not taste plain at all. (But who am I to say? Haha, I like eating everything :P but my coworkers are slowly teaching me to differentiate good food and just food in general.)
My coworkers ordered a
tuna platter
,
spicy tuna roll
(yellowfin tuna, scallions, sriracha mayo), and the
spicy salmon roll
(Atlantic salmon, asparagus, endive, spicy raspberry sauce, ao noriko). Whatever that entailed, it looked and sounds amazing.
I adore Japanese food!! If everything did not cost as much as it did, I probably would have ordered everything. On another note, ki's ambiance is a much better reason to come a second time. Hopefully I'll be able to come back to ki for drinks one day :)
P.S., I am slowly learning that my paycheque will probably not support my eating habits that I've developed so far...
- - -